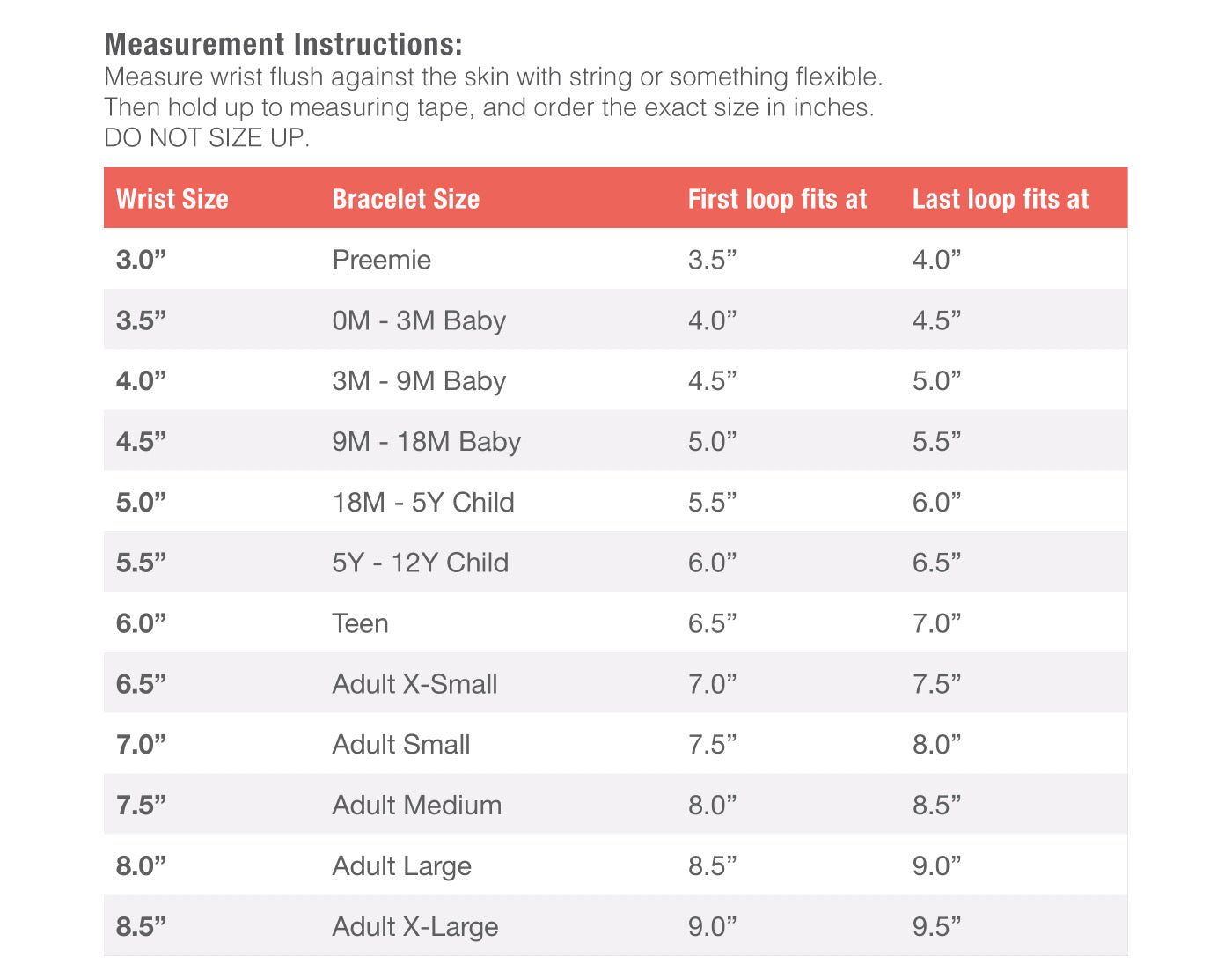 Shipping
Complimentary ground shipping within 1 to 7 business days
In-store collection available within 1 to 7 business days
Next-day and Express delivery options also available
Purchases are delivered in an orange box tied with a Bolduc ribbon, with the exception of certain items
See the delivery FAQs for details on shipping methods, costs and delivery times
Returns And Exchanges
Easy and complimentary, within 14 days
See conditions and procedure in our return FAQs
A bright red chinese crystal bracelet - 4mm bead with faceted sides. *as of 2020 our cherry red 4mm is a shade darker than our previous stock  
Please measure the wrist in inches before ordering. Use our sizing chart below.
Poppy Lane & Co. jewelry is made of the highest-quality materials sourced from all over the world and made by hand in Los Angeles, California, USA. Our bracelets can be worn by the tiniest of babies, matching with siblings and mama, and even grandmothers. All of our jewelry is made with real 925 Sterling Silver, 14K gold-filled and 14K Rose Gold-filled findings and materials, that way they won't tarnish and will last for years when taken care of properly; the perfect heirloom piece.
BRACELET INFORMATION:
Bracelets are made with either Sterling Silver or 14K Gold hardware and findings, but you choose the accent bead colors you would like on each end of the bracelet; sterling silver, 14K Gold, or 14K Rose Gold.
Each bracelet has three loops/extenders, perfect for growing room. We also sell separate extenders in case you want to get extra use out of your current bracelet. 
SIZING INSTRUCTIONS:

Please measure your child's wrist, or your own, flush/tight to the skin in inches with something flexible, like a string, then hold it up to a measuring tape. Then pick the size that matches most closely in inches. Please do not size up, or the bracelet will not fit. Each bracelet comes with .5" of wiggle room and three extenders to ensure the perfect fit when measured properly. 
If your wrist measures 6.25" - order the 6.0" for a more snug fit or 6.5" for a looser-fitting bracelet. You may also make a note at checkout of your exact wrist size for a custom-sized bracelet.
See our sizing chart here. Please note that ages are estimates and not guaranteed to fit, please measure as we do not accept returns or exchanges due to sanitary reasons.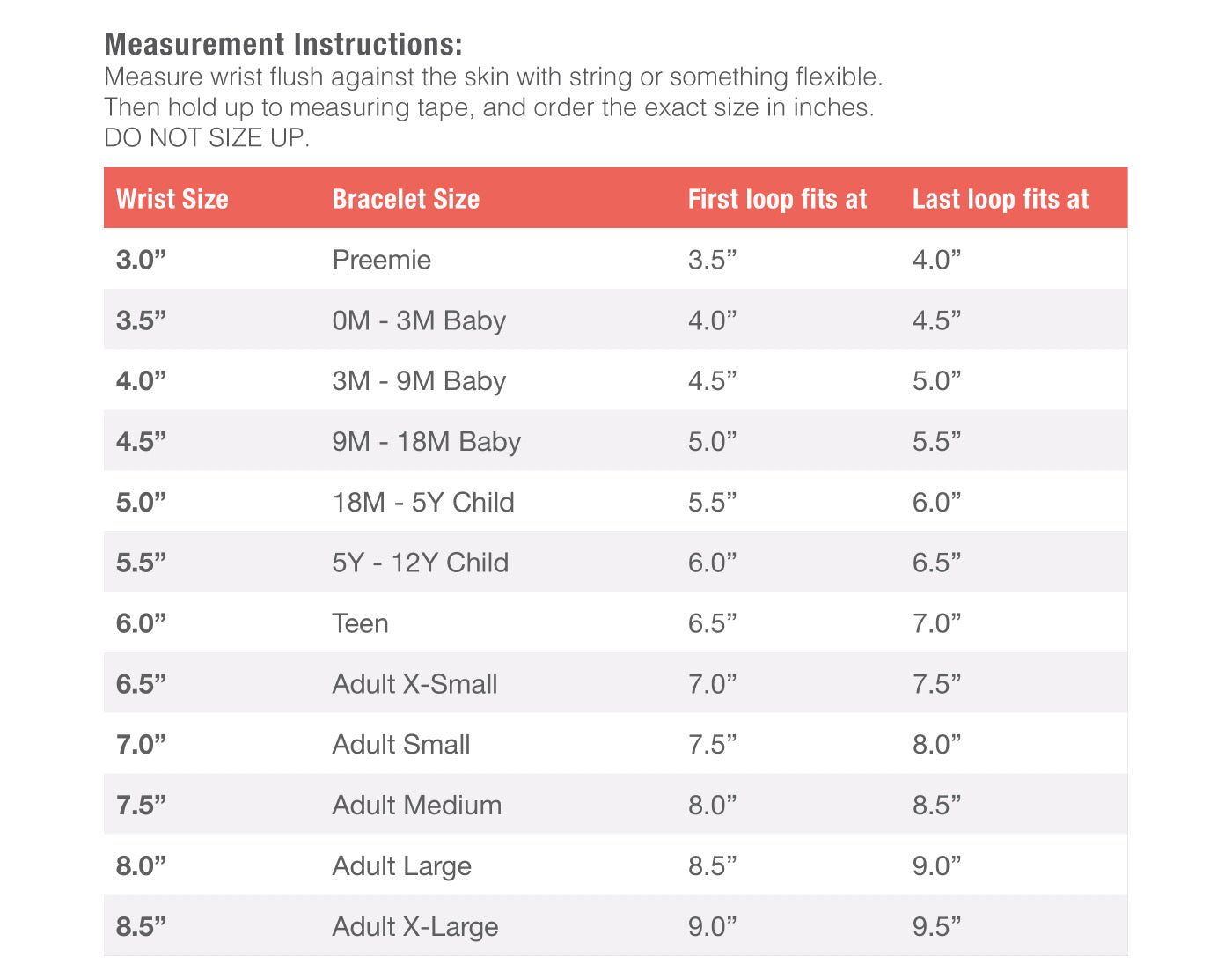 Visit our Frequently Asked Questions (FAQ) page here to learn more about our shipping, turnaround time, and return policies